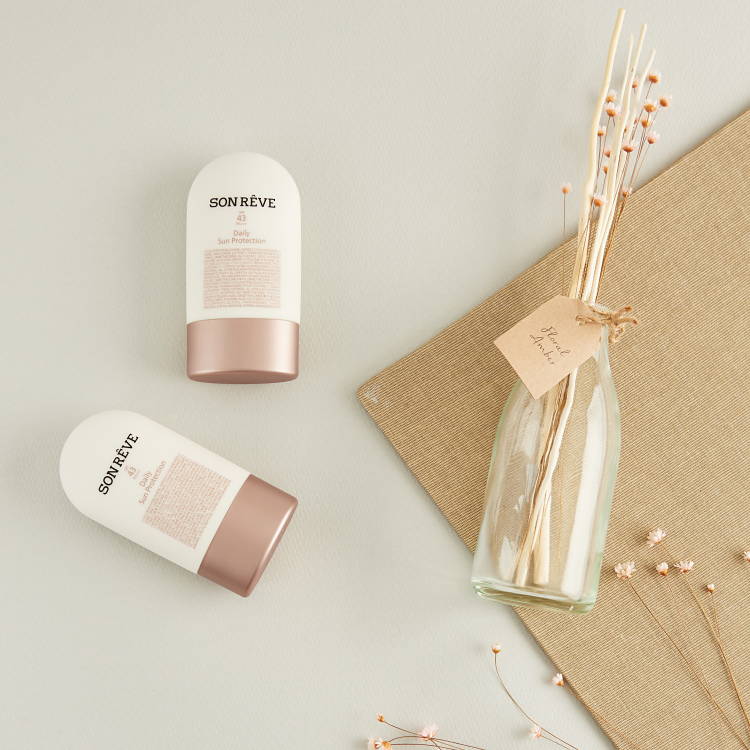 I'm a devoted fan of Benestem Human CBCMTM Cream — as soon as it got cold this fall, I started using it every night to soothe and repair my skin. Since I love the cream so much, it was only natural I'd fall for the rest of the line, too. Now, I'm equally-smitten with the brand's...
BENESTEM
SPOTLYTE DEC 2, 2019
Korean brand May Island just landed at K-beauty retail site Akoco, and while we hate to play favorites, we're especially excited about this cleansing bar. Made for both face and body, it does way more than wash; it helps clarify and exfoliate with hydroxy acids while soothing skin with cica...
MAY ISLAND
ALLURE JAN 14, 2020
As mentioned above, my skincare routine now allows me to wear very little makeup. When it comes to that, I mostly use mascara, lipgloss and blush. This season the blush of my choice is the Soonsiki 1st Edition #003 whose dual shade provides a subtle flush of color...
SOONSIKI
AKOCO Vol.10 NOV 19, 2019
About Me, Gilla8, Soonsiki, Lilybyred
Sonrêve, GD11, Benestem, May Island