Fall Changes: Let's Exfoliate and Fix the Summer Damage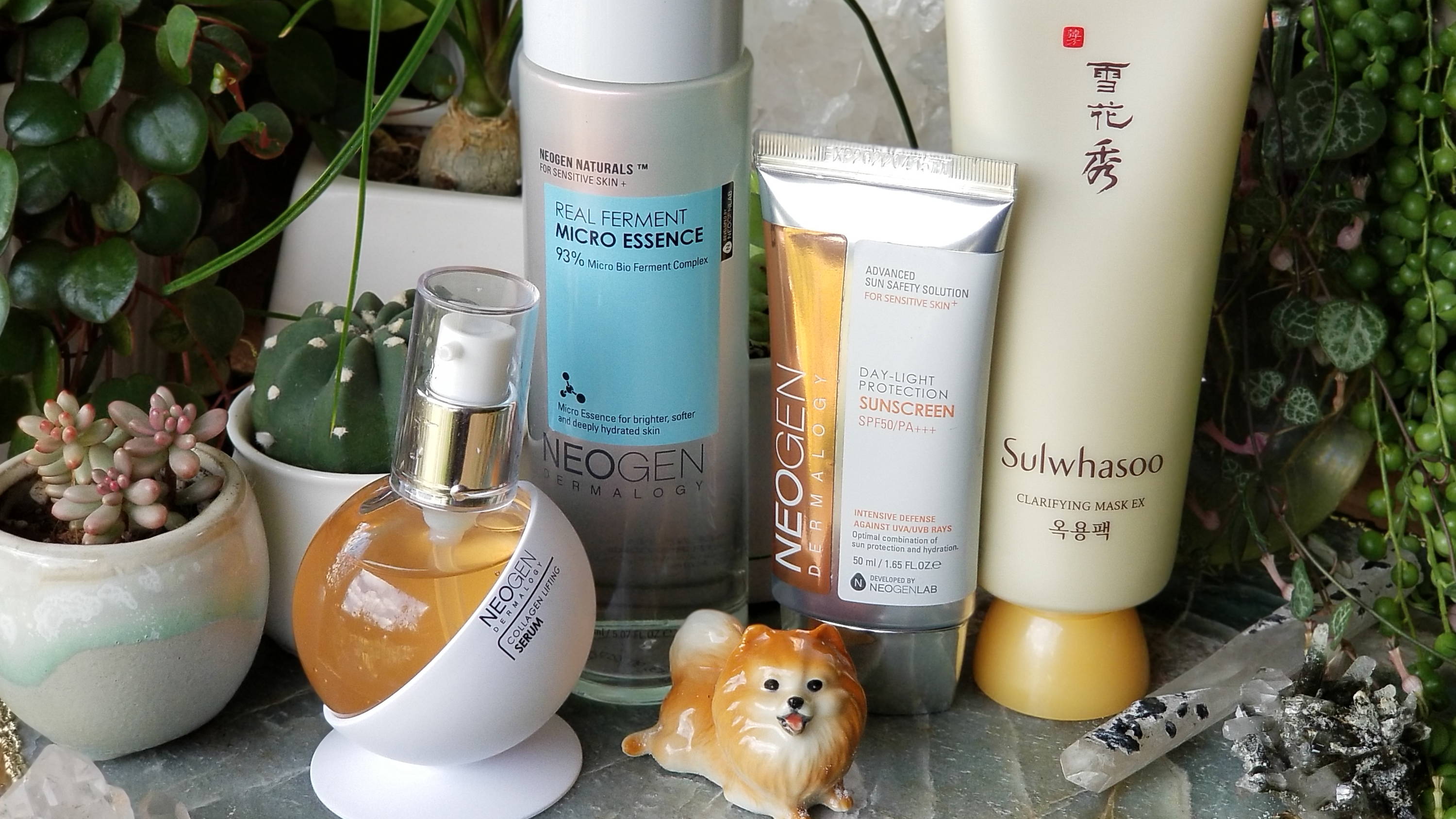 ---
Hot girl summer was a blast. I spent a lot time in the sun, grew a lot of plants and grilled a lot of chicken. But now the weather is starting to fluctuate, by the calendar it's fall. Fall for my region has some wild temperature fluctuations and it's hard for my dry skin to transition. I'm trying to lighten my freckles, brighten my complexion and spruce up my skincare routine. I'm not the type to change up everything, but I do like to try new things and focus on incorporating specific products to address my skin goals. The following are some items that I've brought into my rotation.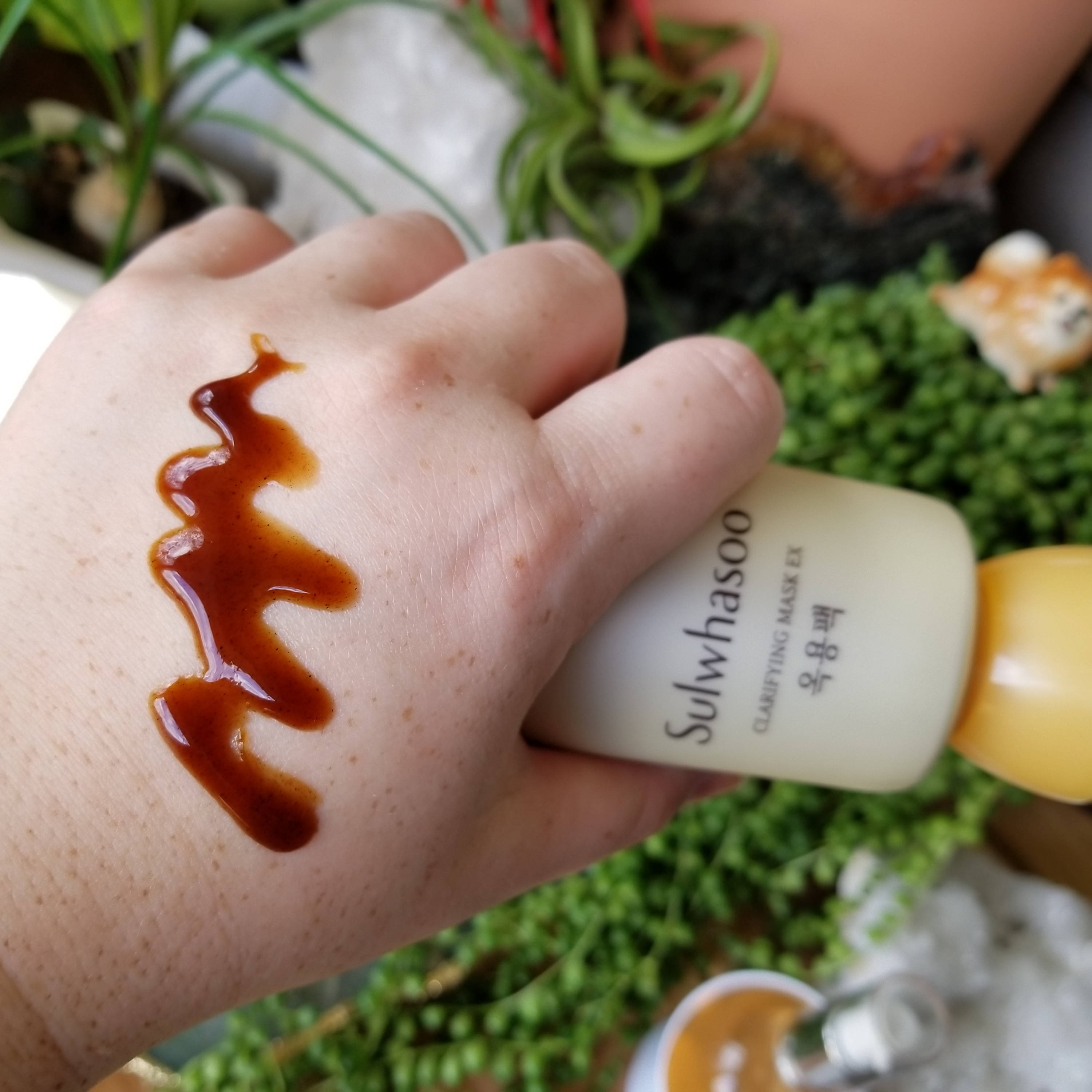 1. SULWHASOO Clarifying Mask EX :
Exfoliation is important for all skin types, and if you're like me and have drier skin, making sure to exfoliate is extra important. Getting rid of the flakes not only makes for smoother makeup application, it helps ensure my skincare doesn't have any trouble penetrating. I think that this type of peeling mask is a fantastic gentle option for people who want that quick exfoliating satisfaction, but don't want to dry out their skin. And that is where this mask is a little different than your usual drugstore peel off escapades. It almost feels like you're using some light hybrid of a peel-off mask with a modeling mask, which is probably why they call it clarifying and not just exfoliating. And with the added ingredients of Honey, Licorice, Angelica and Solomon's Seal, you can't go wrong.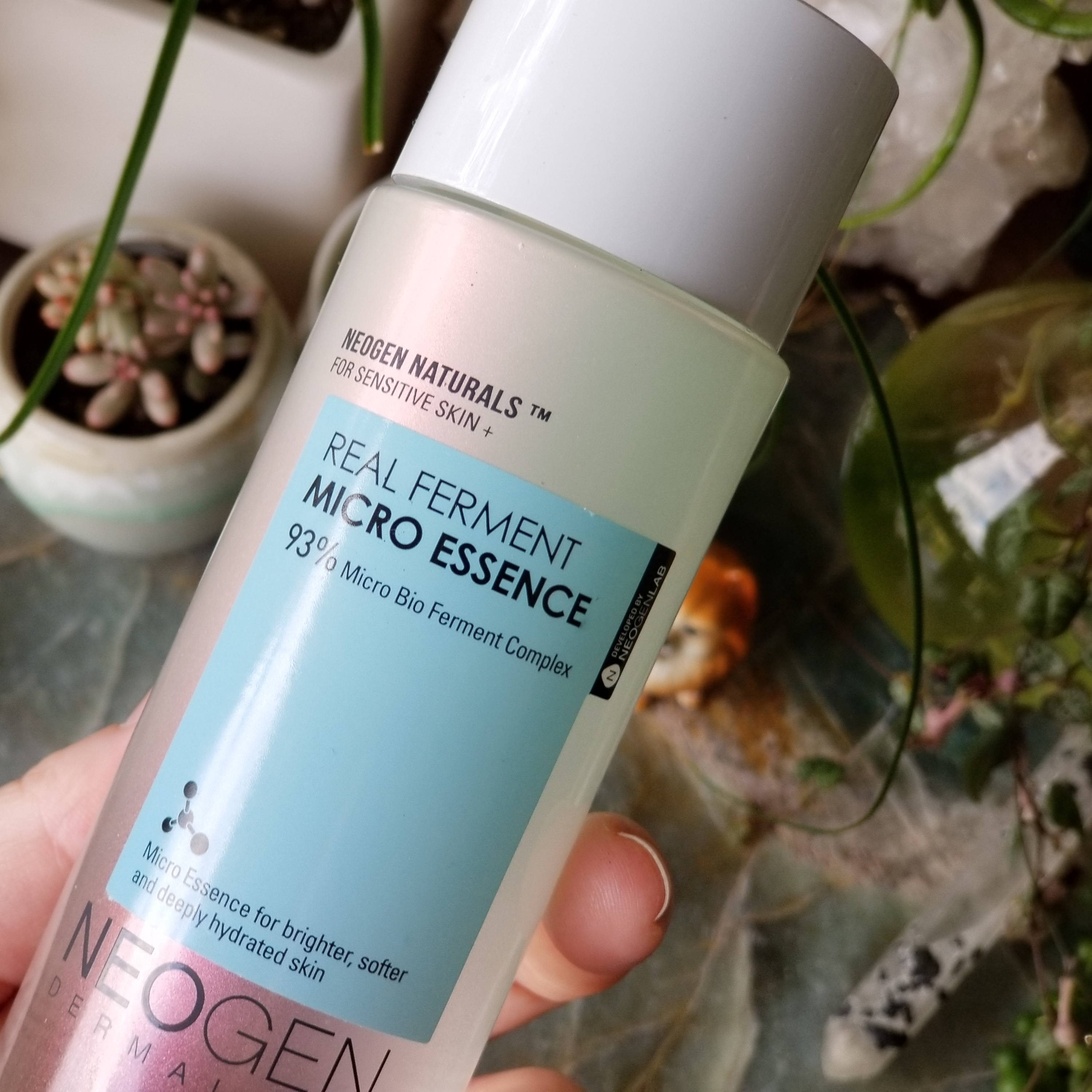 2. NEOGEN Real Ferment Micro Essence:
This to me is essentially a First Treatment Essence (FTE) of a different name and I wanted a very hydrating base layer to my skincare routine since the weather can still get quite hot during the day, but very dry and cooler at night. This is truly the most bang for your buck when looking for a deeply nourishing essence, since it is made up of over 90% fermented ingredients with the bulk being Bifida Ferment and Saccharomyces Ferment, which are quickly followed by White Birch Juice and Rice Ferments. Fermented ingredients in skincare have been not only shown to help in hydration and balancing of the skin, but to also help improve the elasticity of skin over time. So although it doesn't give you immediate results, overtime it has helped soften my skin from the summer damage. Plus at a pH of 5 I have no issues using this as a base for my actives/acids.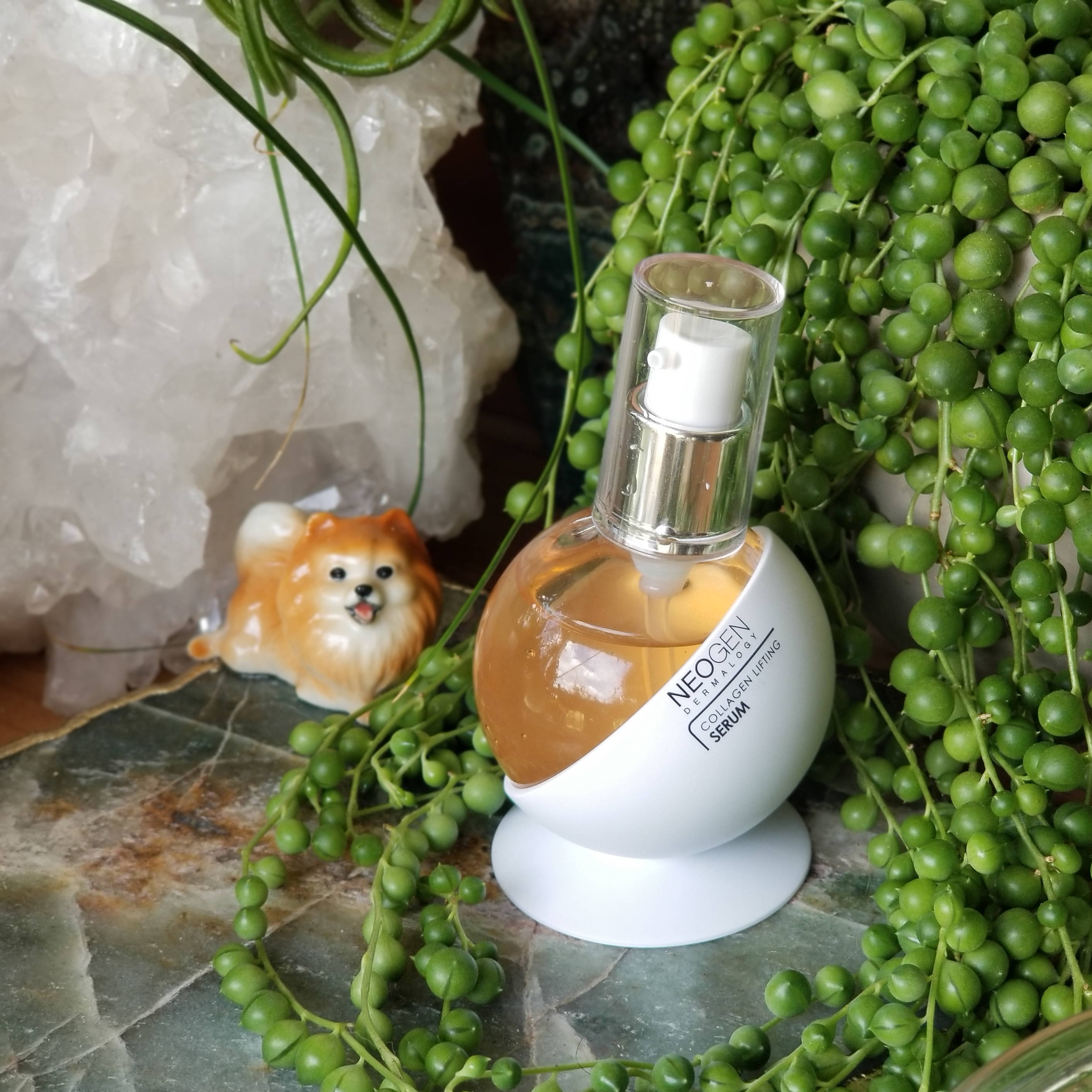 3. NEOGEN Collagen Lifting Serum:
I will be the first to admit that I am a slave to aesthetic and good packaging. Neogen really hit it out of the ballpark with cuteness with their new spherical serum collection. But it wasn't just the shape of the bottle or the collagen promises that piqued my curiosity. It contains a few strong skin peptides, which have been shown to be most effective in wound healing and of course as many peptides do, help bind water effectively. So aside from being a fun little honey colored orb that sparks joy, this has been a fun little plumping serum to add to my routine.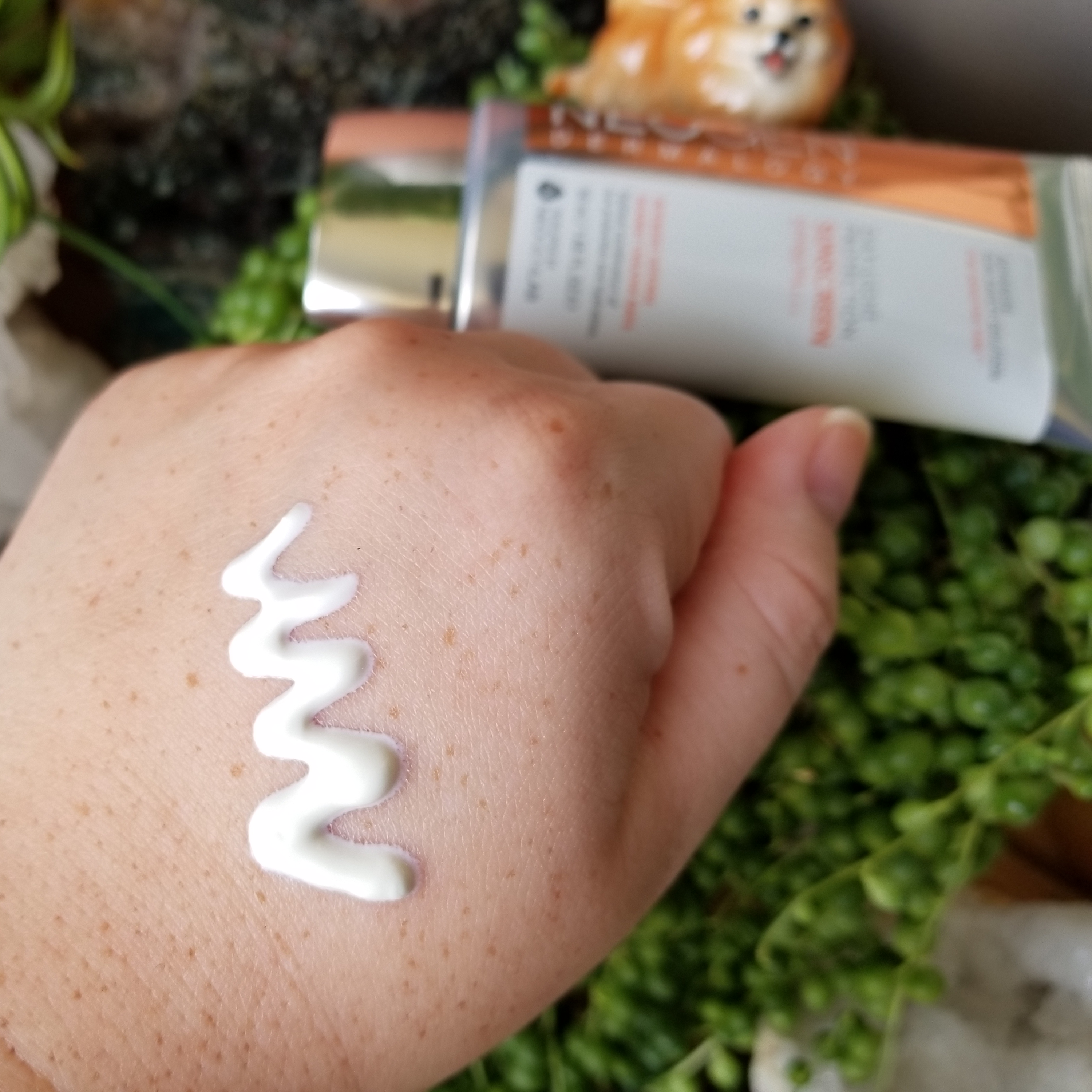 4. NEOGEN Dermalogy Day-Light Protection Sunscreen:
Now that I'm spending less time outdoors, I don't need my sunscreen to be as thick and waterproof. For casual days, where I spend most of my time indoors, I look for something that is light, more comfortable to wear and yet still has the strong SPF 50 with a good PA rating. And this sunscreen is so comfortable to wear! It feels like a light lotion and doesn't leave a slippery oily feeling, doesn't pill or mess up my makeup, and I can reapply without it feeling too heavy. Now I do have dry skin, so more lotion-y sunscreens work quite well for me, and though I don't believe this is on the too oily/rich side I just figure I would mention that is wasn't an essence or gel style sunscreen.
And that's all folks, this marks the end of the new additions to my fall skincare regimen. I've been pretty happy with my new options thus far. If you have any questions or wanted to share some new things you're bringing in, just leave a comment below : )
AKOCO provided me with all these products, but I was able to pick and choose which ones I wanted to share and write about.
---
32 comments
oUzfrhCcMQ
March 22, 2020
HfzaSvVegT
March 22, 2020
lOSArPUuvkBK
March 19, 2020
aGLNHUcXdjtST
March 19, 2020
xqfziHgLPtZsjTva
March 19, 2020
BcCMvxwiNneUsAy
March 18, 2020
PTlErMWfZVS
March 17, 2020
EYoluRQnxVjkZvJ
March 17, 2020
RQDchFLHBfpiIgnY
March 17, 2020
teSGCHhzoxrYilFs
March 17, 2020
bRJrlSBcHvxn
March 17, 2020
oxZVDLkHmsRghG
March 17, 2020
crvVJeZfRIq
March 16, 2020
AWdZpqsCSE
March 16, 2020
jFPqkWuITNOemxV
March 15, 2020
UmtHlYXjgrf
March 15, 2020
BcrxIMVHWhGwSFp
March 15, 2020
qceMgSRPXLp
March 14, 2020
Leave a comment