Cozy Holiday Vibes and Sparkly Eyes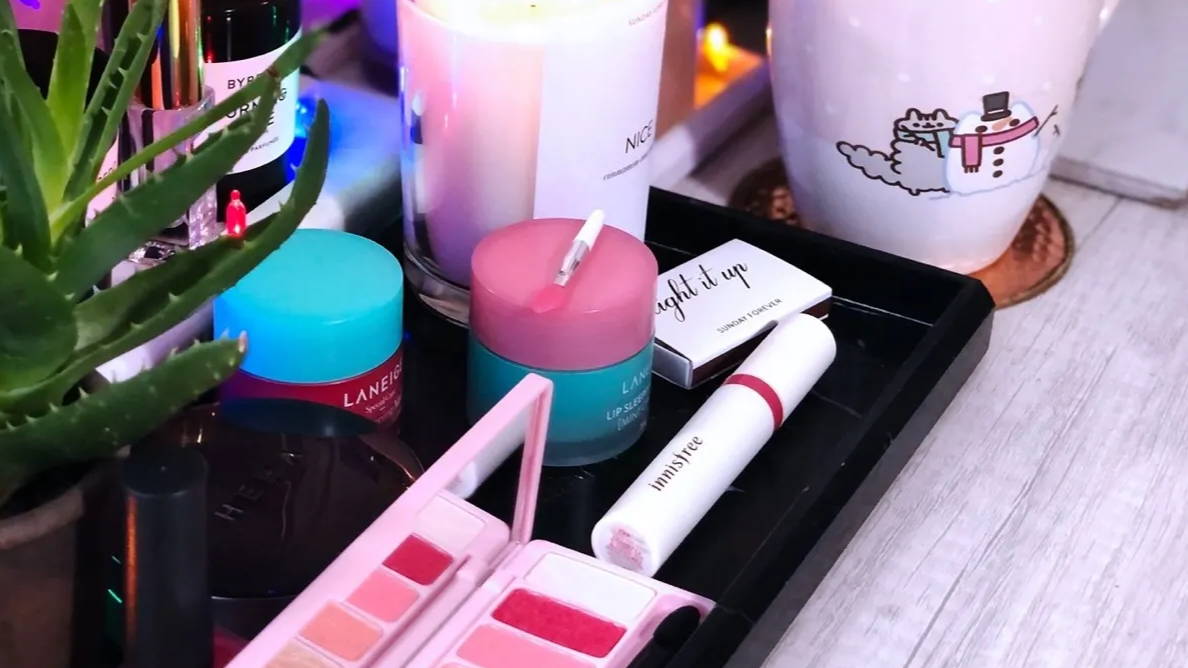 ---
We've officially entered holiday season. For my family, the first of the month traditionally brings about the beginning of decorating, cooking, and watching all of our favorite holiday movies. For me it's also a season of different moods. Festive and bright, all lights and glitter and long evenings out, contrast with cozy and comfy. I want all of the oversized sweaters and fuzzy socks, as well as being far more sparkly than I would normally be.
Today I'll be creating a festive holiday look with five K-beauty products. I chose several multi-use products; I do love a good all-in-one. I want a cohesive and glowy look with minimal effort, and the fewer products to carry with me, the better. I'm by no means a makeup artist, my expertise lies in skincare. But I do like to experiment with different makeup looks without the complicated techniques many require. So, let's get started!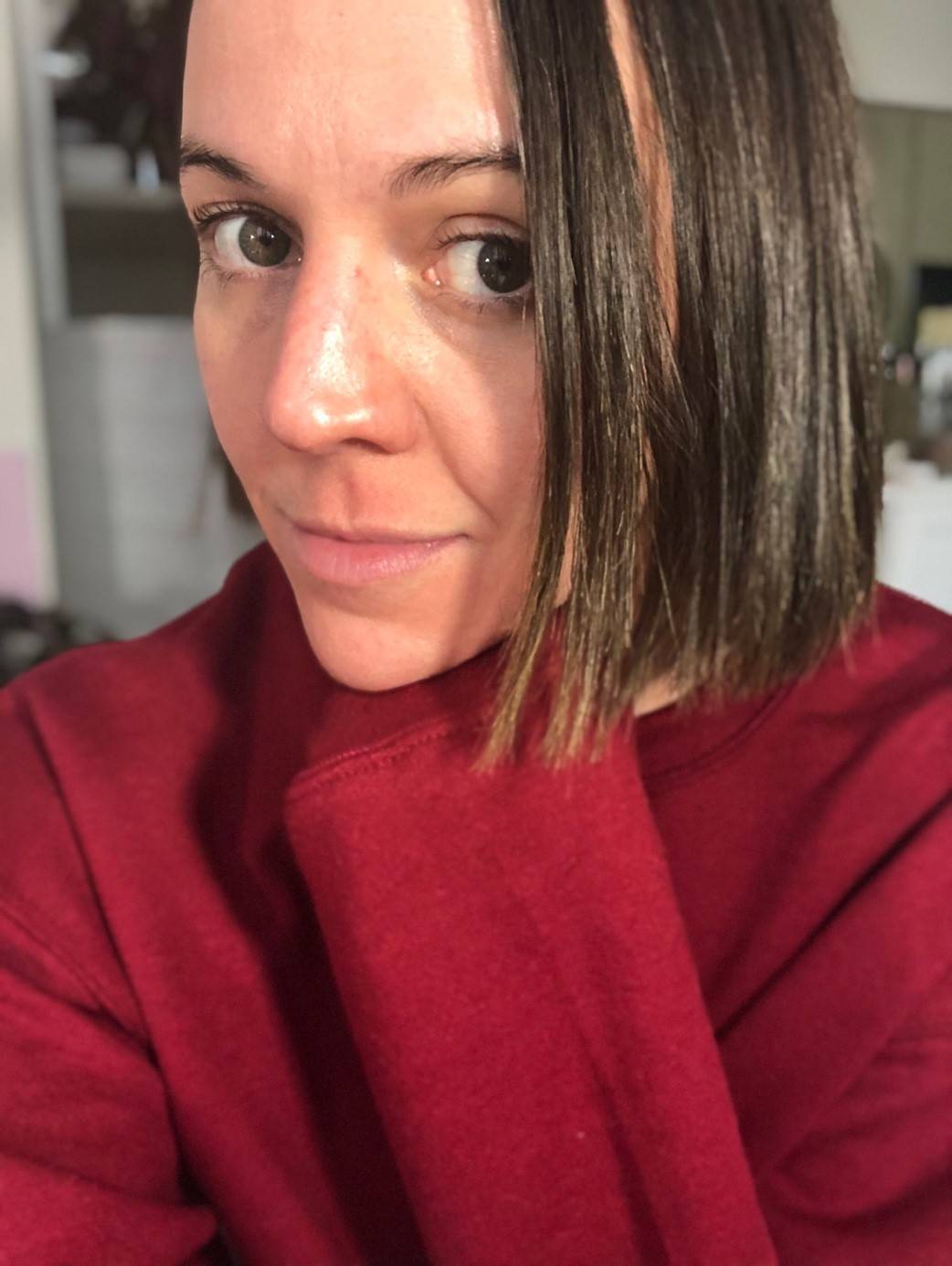 Step 1: Get Cozy and Prep
Put on your favorite sweatshirt, make a hot cuppa tea, and make sure your skin is well moisturized. For me I start my morning with a lengthy skincare routine, but that's a post for another day. Here I have on no makeup, and I will be leaving the photos of me untouched for a real idea of how everything looks.
For this look, I'll be starting with one of my all-time favorites, the Laneige Lip Sleeping Mask. Since it's the holidays I had to go with the Mint Choco flavor.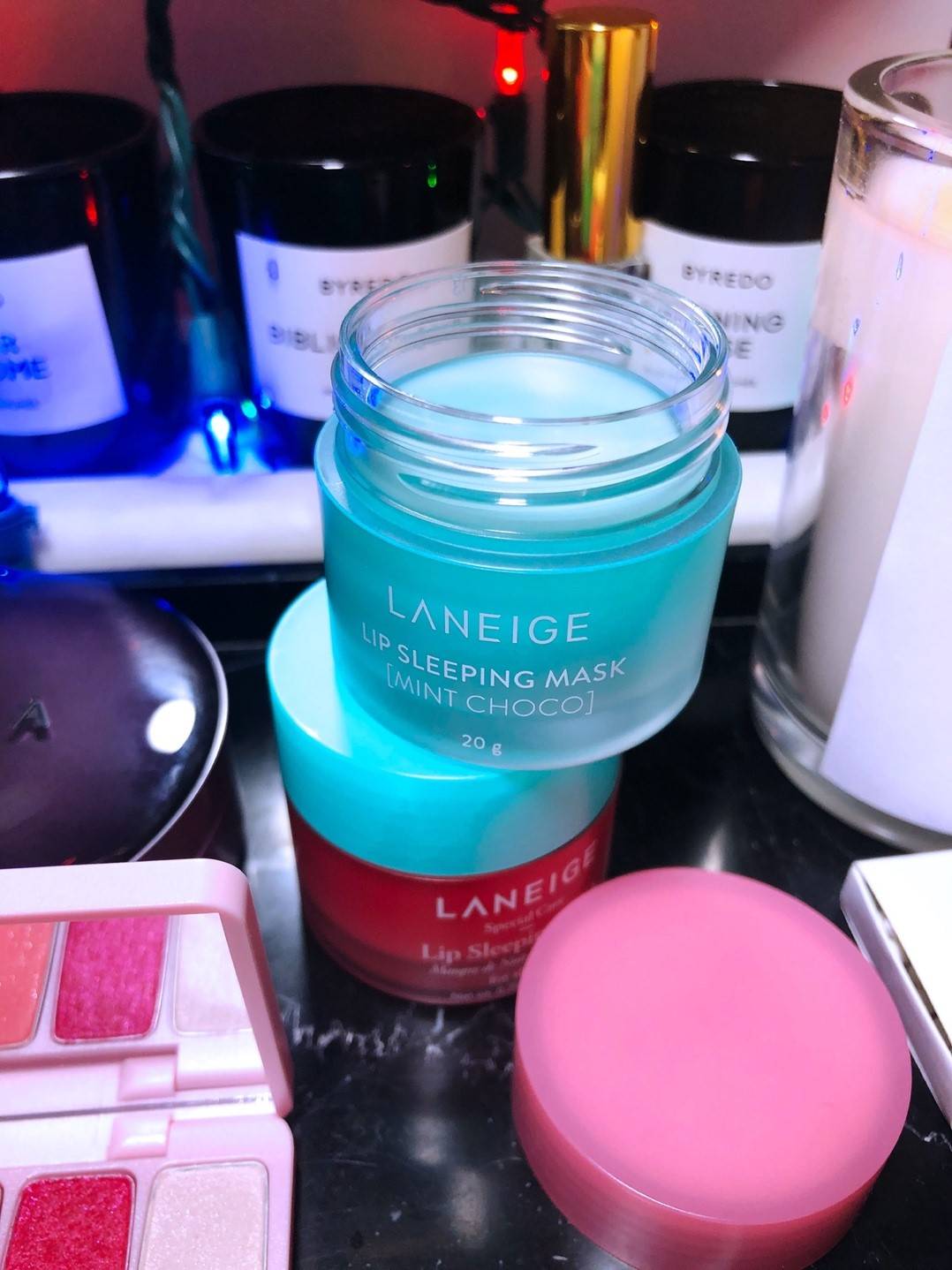 The Laneige Lip Sleeping Mask is a beautiful blend of Hyaluronic Acid, Shea Butter, and Murumuru Seed Butter. This is meant to be worn overnight, protecting and moisturizing your lips while you sleep. I've been using this every single night for years, and haven't suffered from chapped lips since purchasing my first jar. The wonderful thing about this mask is not only how effective it is, but that it's also a multi-use product. This is a perfect primer for your lips, plumping and smoothing for easy and long-lasting lipstick application.
So! First thing's first, swipe a bit of this on, enjoy the burst of chocolate and mint, and let it work its magic while you focus on the rest of your look.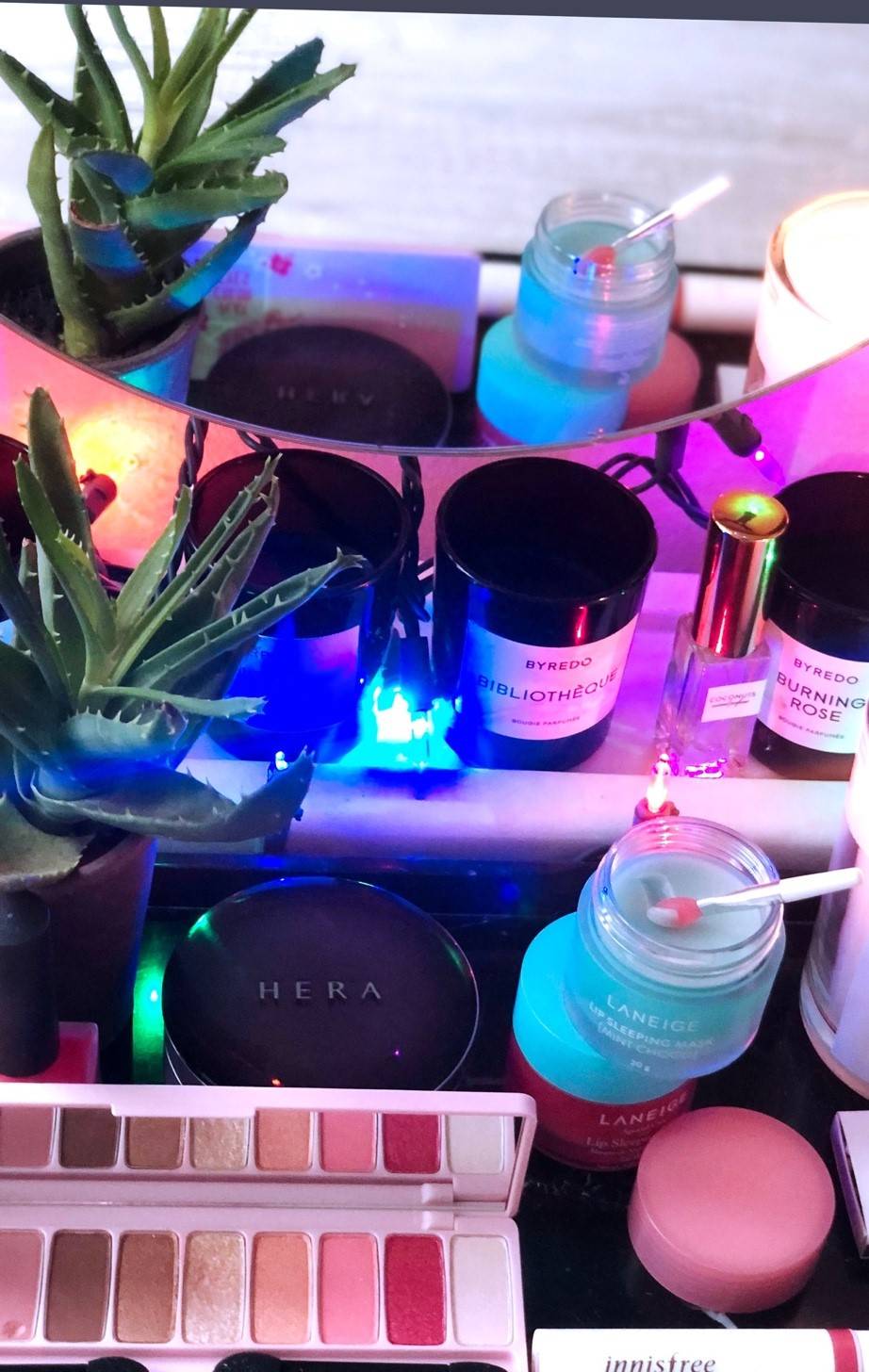 Step 2: Create a Glowing, Even Tone
For a perfect glass skin finish, I'll be using the Hera UV Mist Cushion Ultra Moisture in 21. If you want a dewy finish that feels light and looks natural, this cushion is it. It wears well through the day, no creasing, highlighting dry patches, or sliding. With a formula that moisturizes, protects, and brightens, this is one of the best cushions I've used.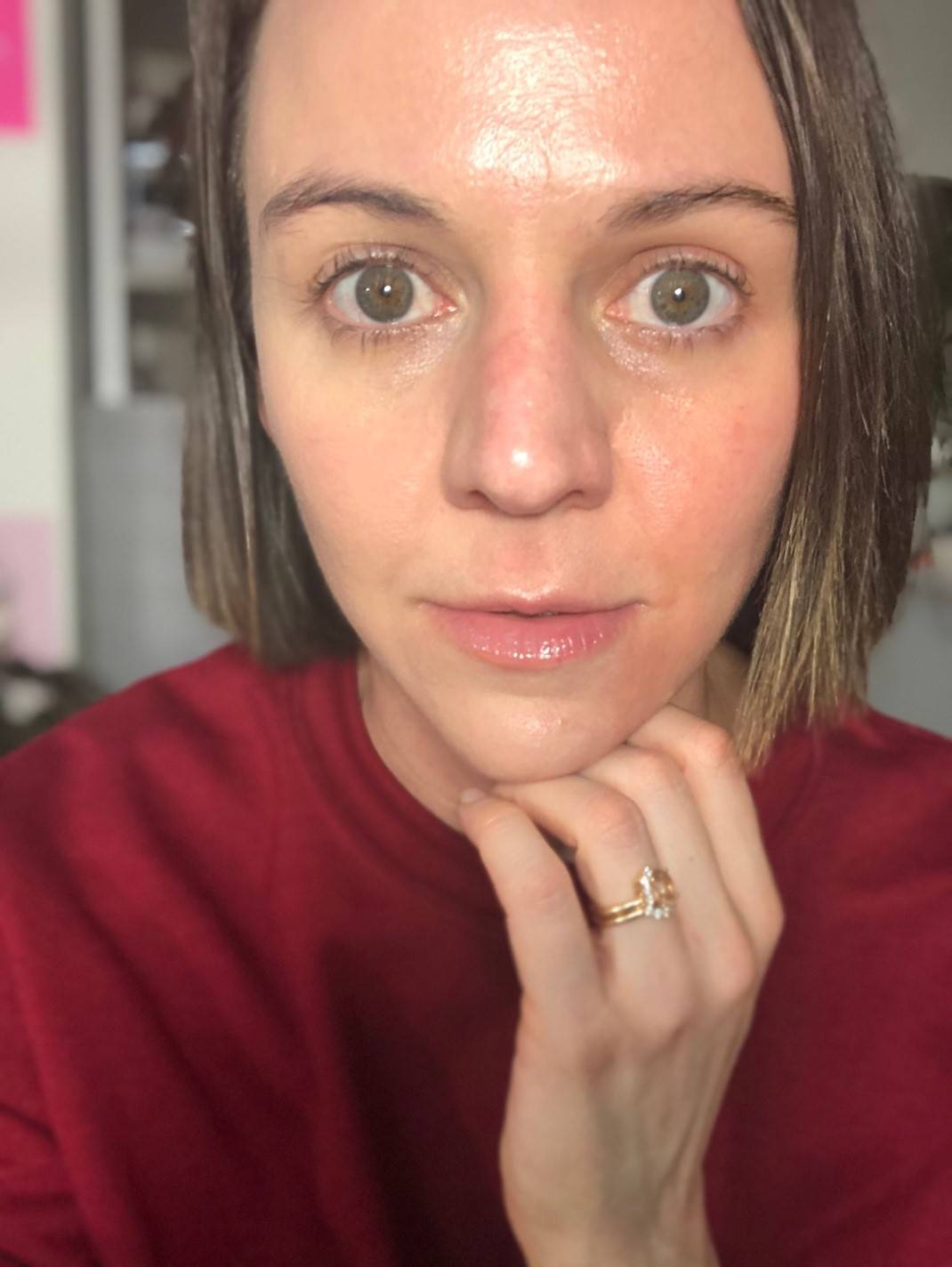 I'm wearing the Hera cushion on the left side of the photo (right side of my face) and have yet to apply it to the other. You can see that my tone is more even and the redness in my cheeks is reduced without a heavy coverage. This is perfect for my quick morning makeup looks, as well as an amazing base for a more festive look. I also love the ease of reapplication with cushions. They easily fit in a purse and the puff makes it easy to touch up with a few dabs.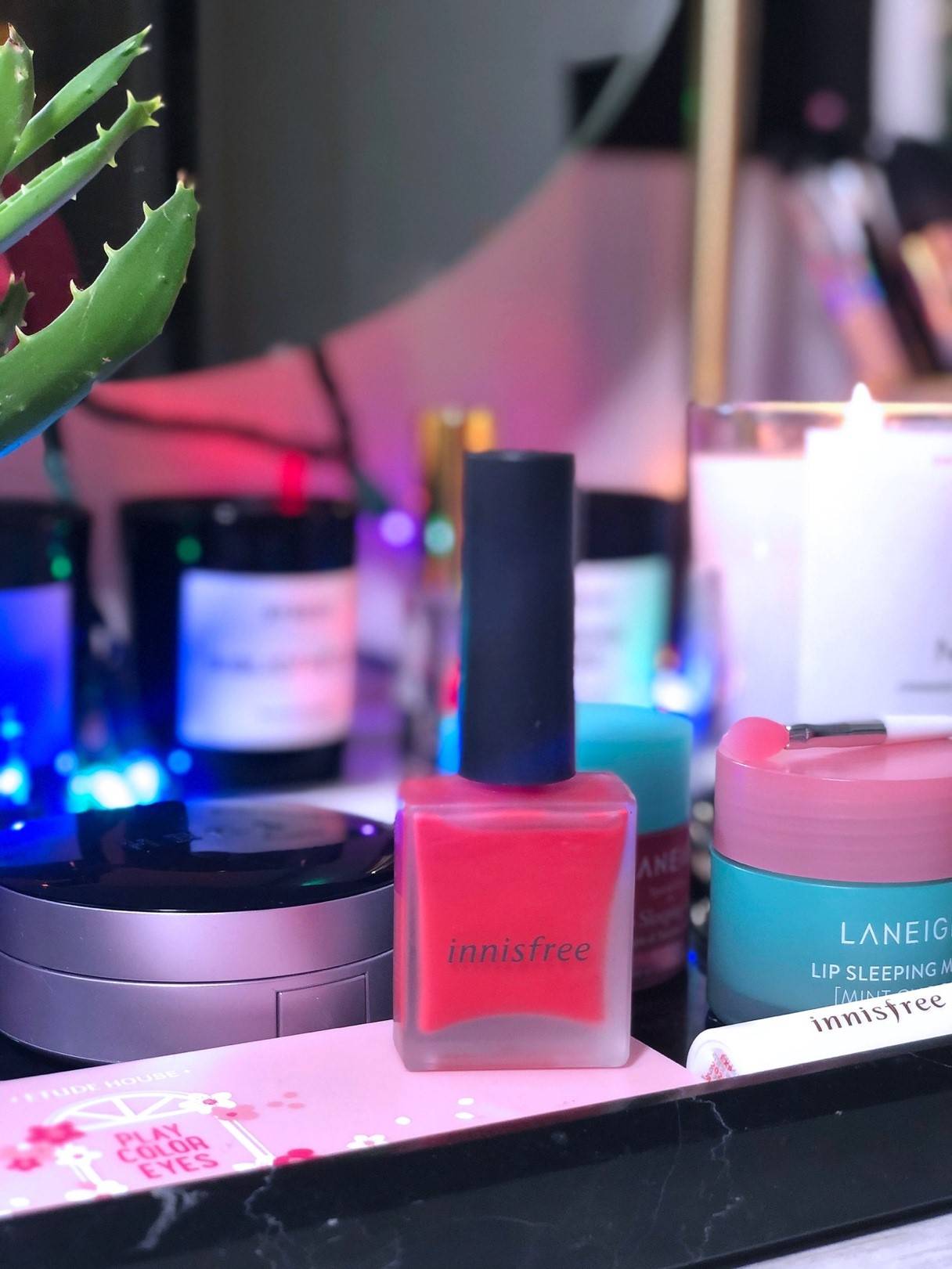 Step 3: Blush Like You Mean It
Innisfree is a classic roadshop brand in South Korea, with a natural vibe and wide range of skincare and makeup. I've long been a fan of their makeup, they always have such beautiful colors with watercolor-like finishes. Plus their collabs! So. Cute.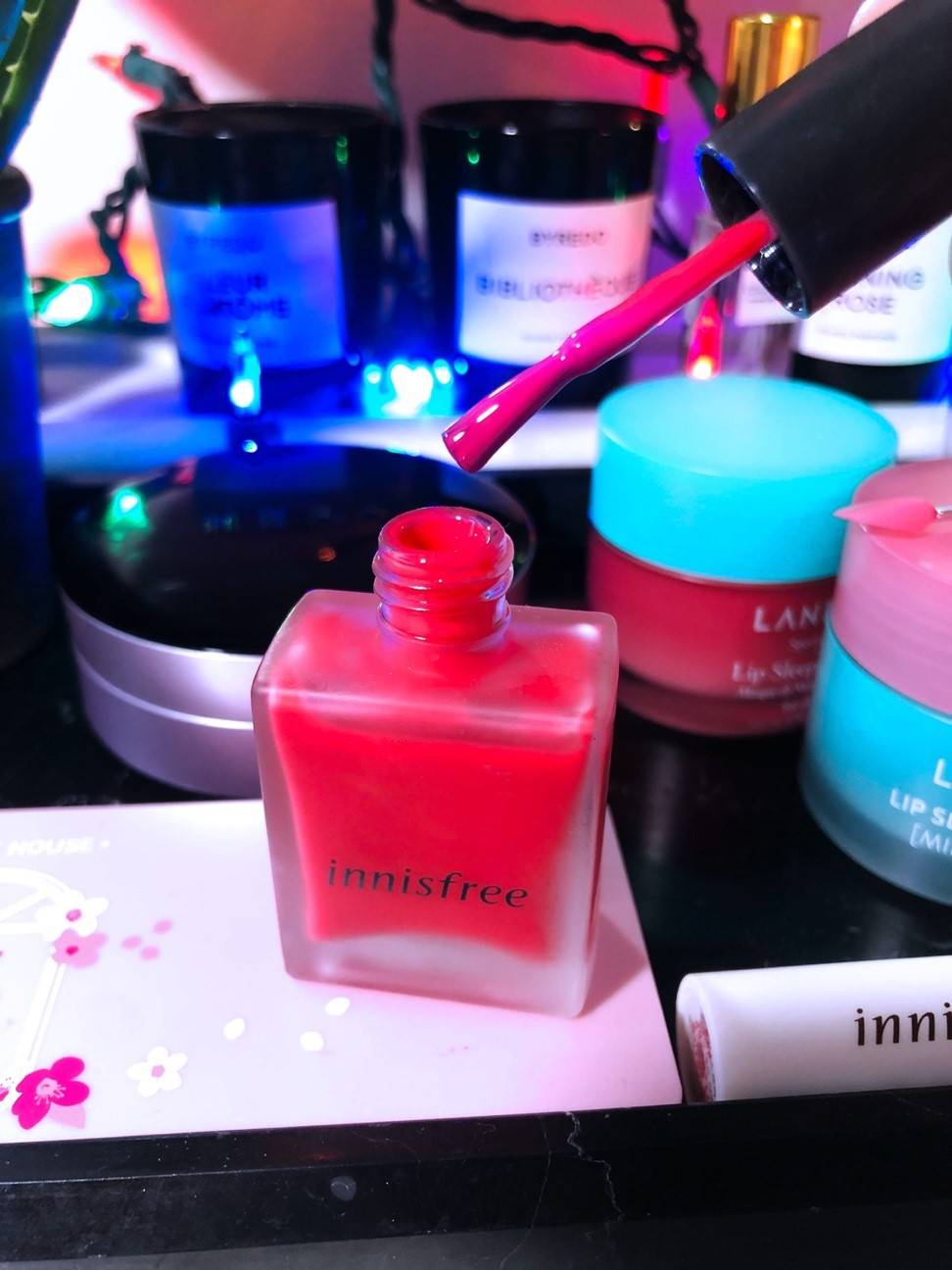 The Innisfree Petal Blusher could be mistaken for a bright nail polish but is actually a watery blush that is incredibly easy to blend out. Since it's the holidays I want a pretty flushed look, so I'll be using #1 Sunshine Little Hydrangea. Since it's basically a paint brush, have fun with the application, and get in a quick snuggle while you do it.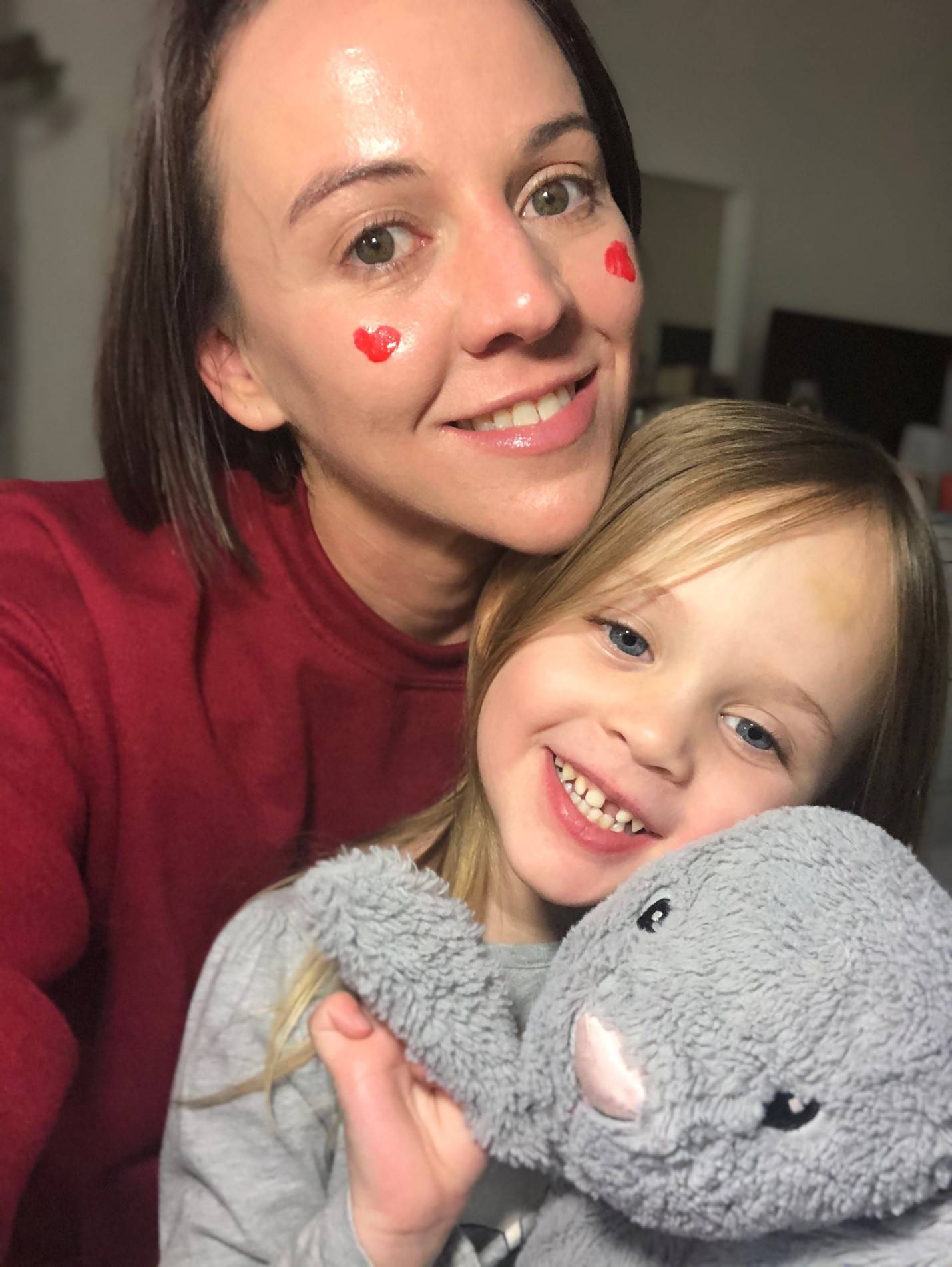 This blends out easily, creating a wash of color that can easily be subtle and light, or built up to brighter and bolder. Since I'm going for festive, I opted for darker than I wear on a daily basis, I want to shine baby.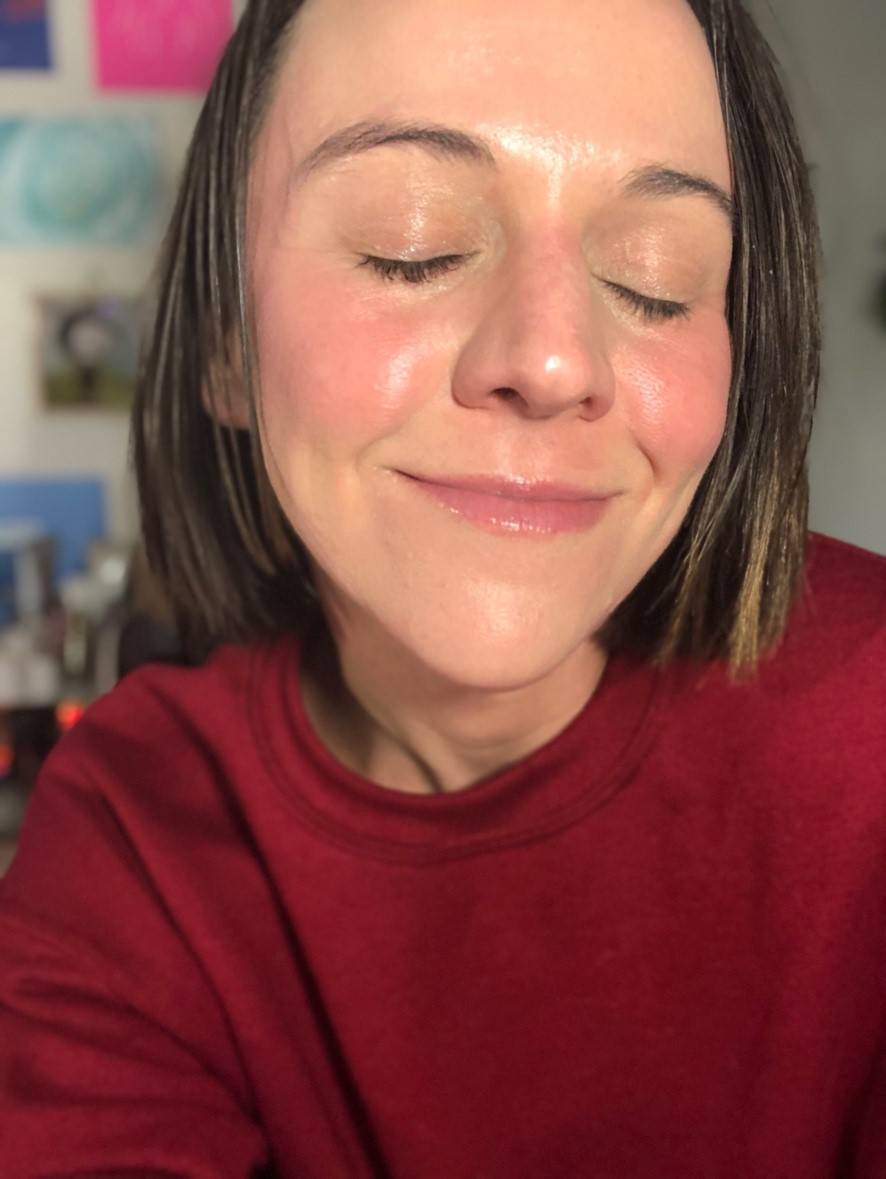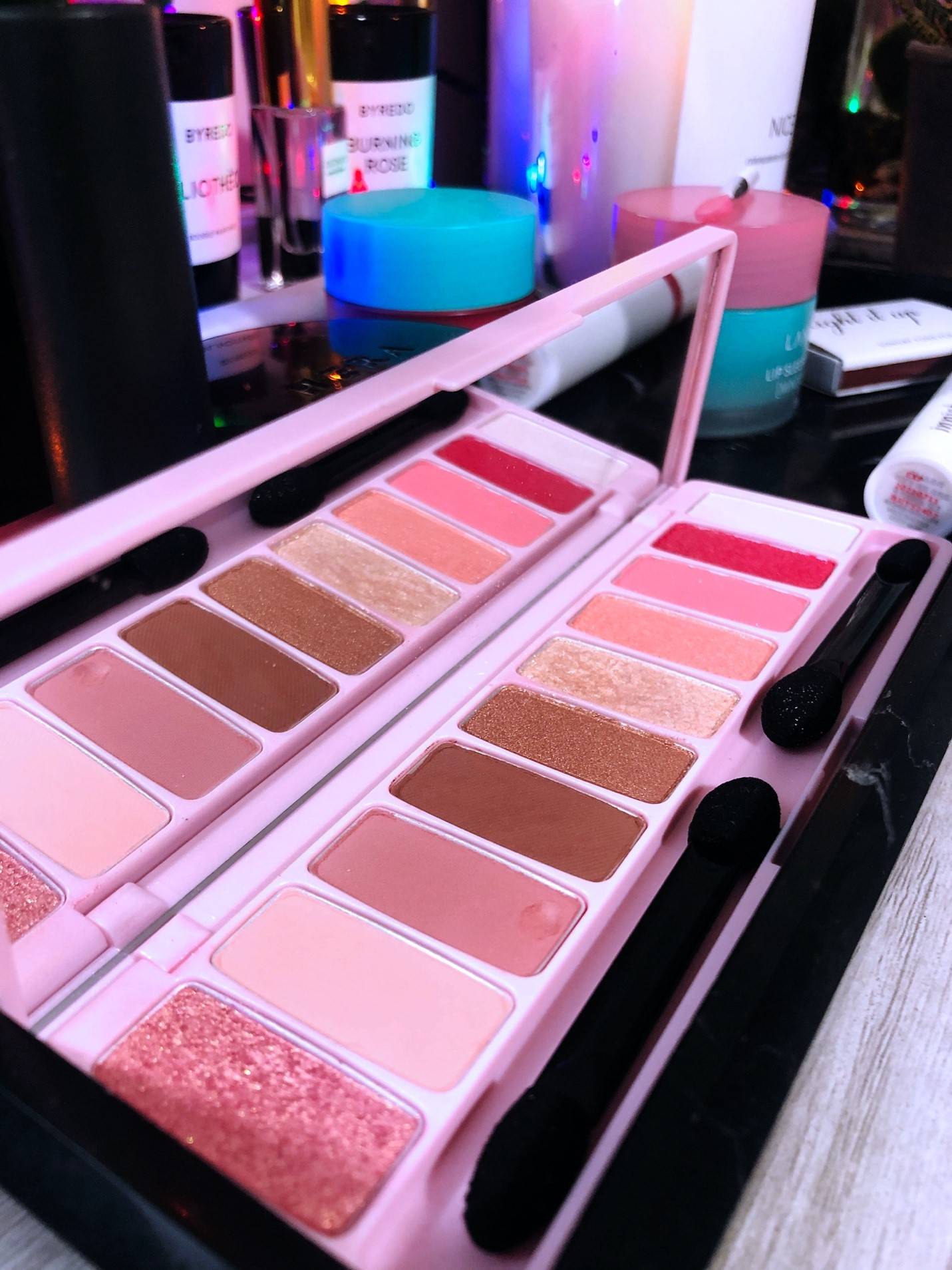 Step 4: Use That Palette For All It's Worth
This is our pièce de résistance. The Etude House Play Color Eyes in Cherry Blossom is fun, festive, and super multifunctional. With both mattes and shimmers, this can be used to shape brows, highlight the cheeks, create a bright and fun eye look, and even add some shimmer to a lipstick.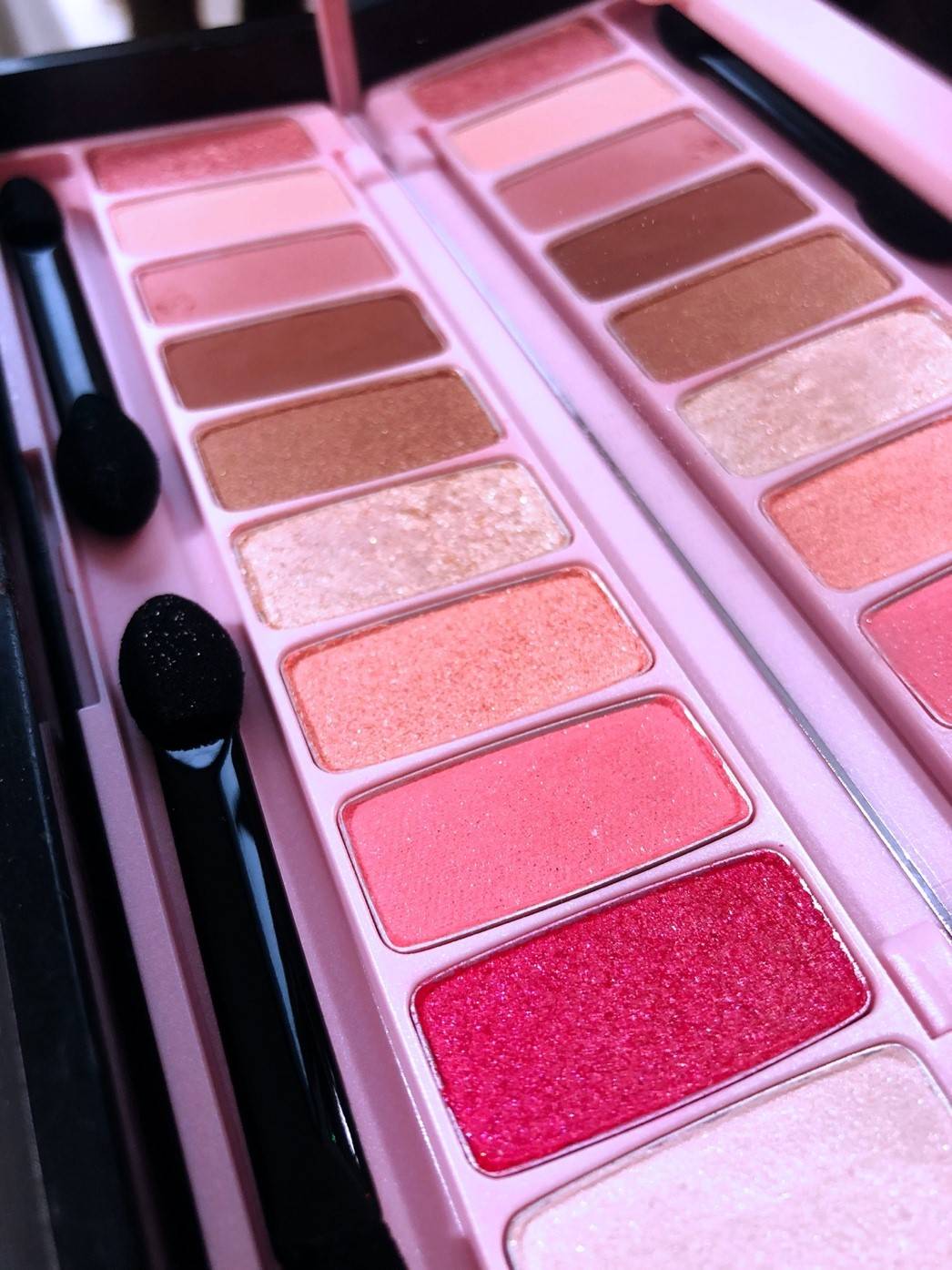 I'm quite partial to pinks and golds, so this is perfect for me. For a quick, everyday look I'll swipe on the lightest shimmer on the inside corner of my lids, and blend it out with the lightest pink. The dark brown matte works well to shape my brows and thanks to little fallout of the colors, doesn't leave much to clean up.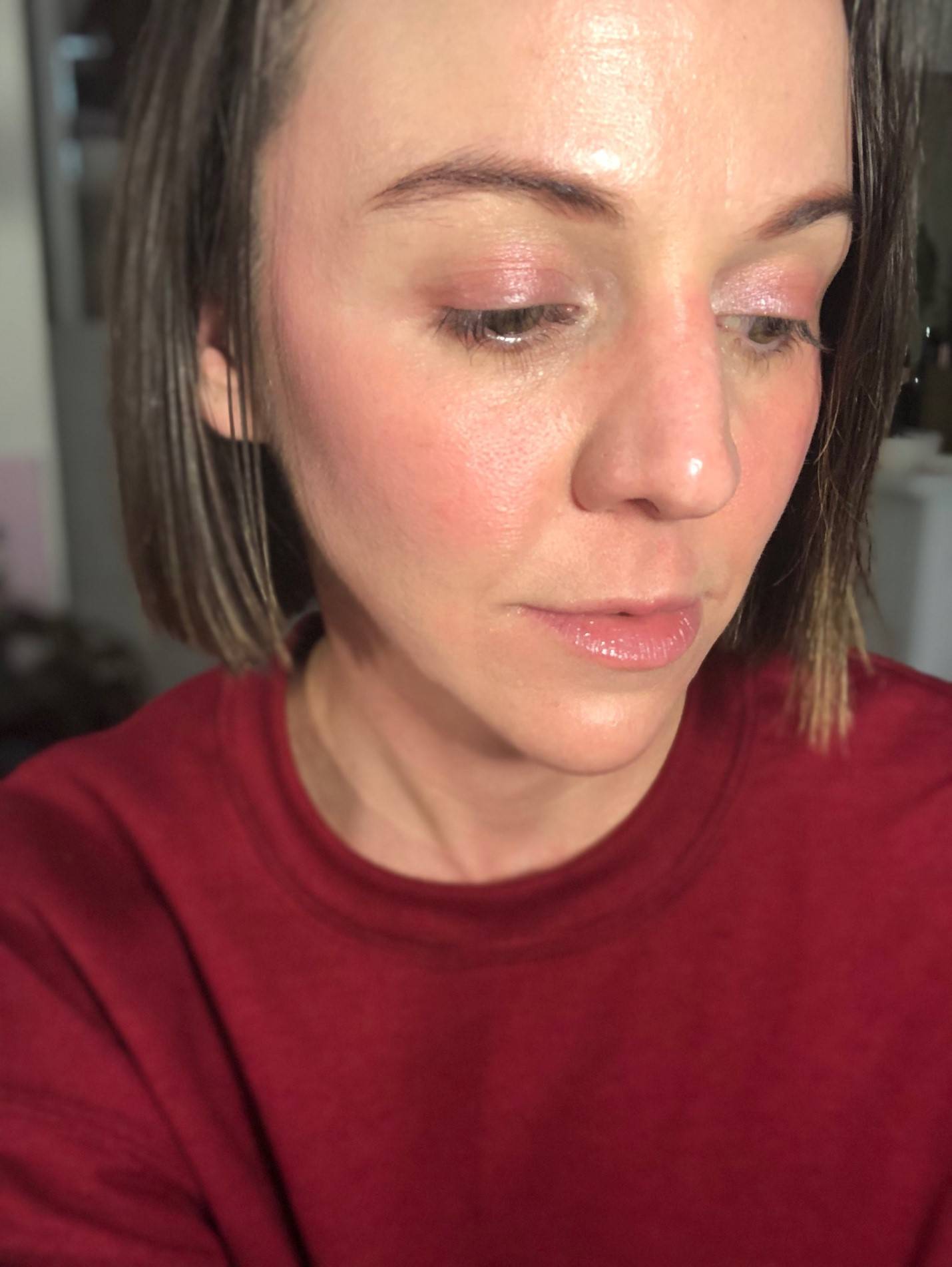 It's very easy to transform this into a sexier look by adding darker colors and adding some highlight. Starting at the outer corner of my eyes, I gradually added darker pinks, shading into the white sparkle on the inner corner of my eyes. A close line of the dark pink under my eyes adds some depth, and gives a more dramatic look. I also used the white shimmer blended with the light gold on my cheeks for a bit of sparkle.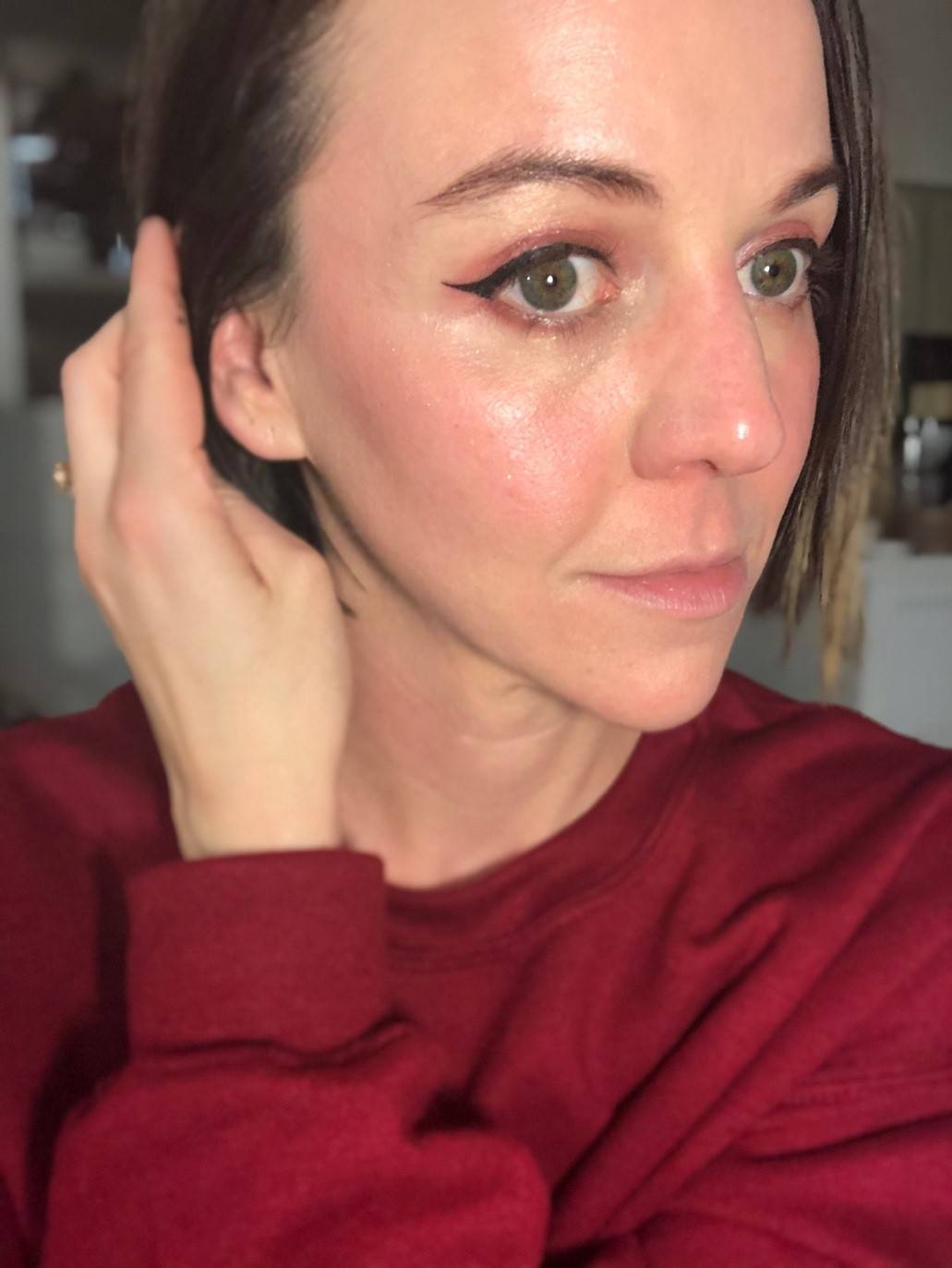 Now I'm going to cheat here a bit by using liquid eyeliner because this is where my makeup skills fail. I cannot for the life of me do a decent line using eye shadow. It always comes out looking uneven and messy. Pat McGrath liquid liner to the rescue.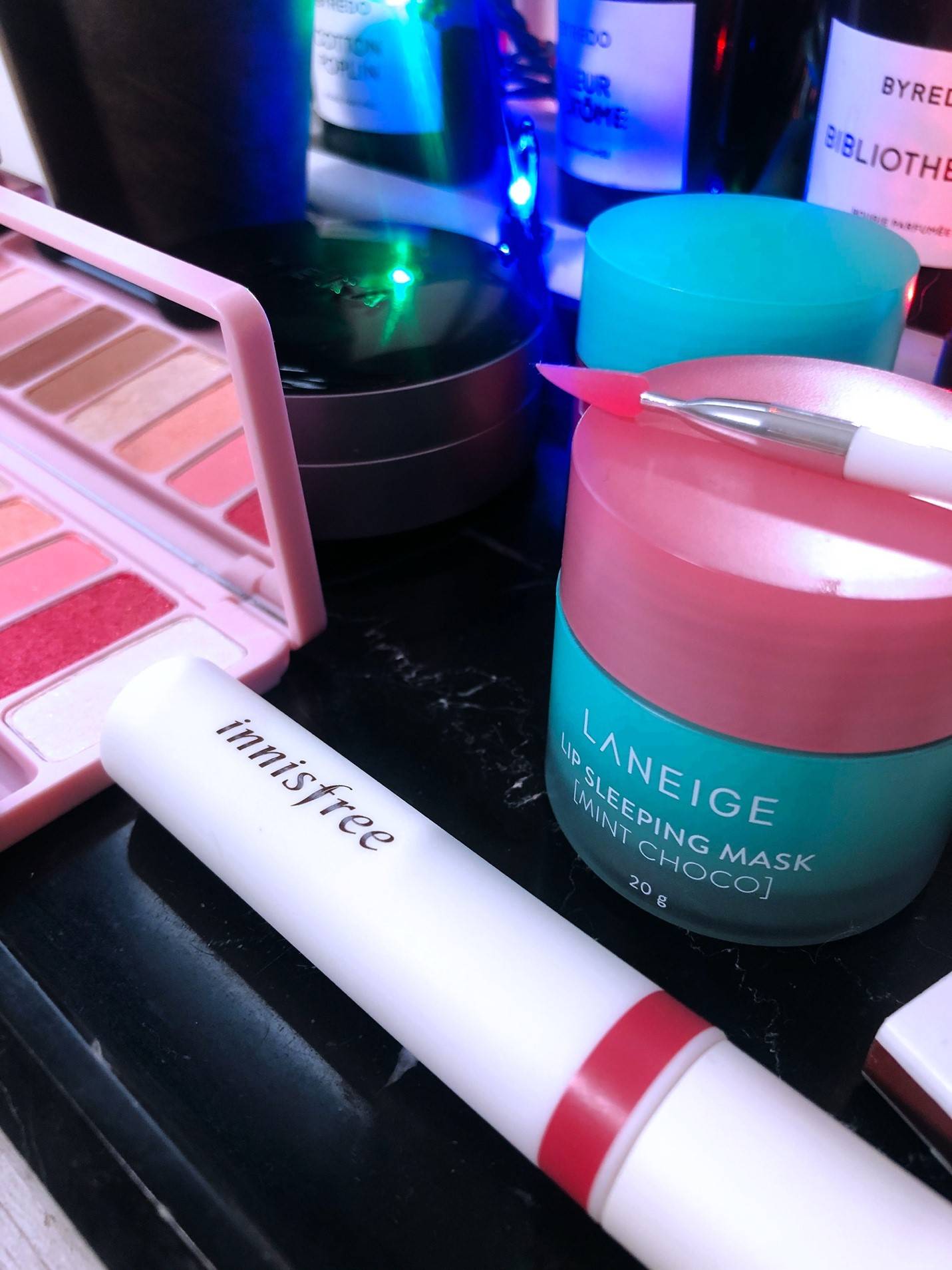 Step 5: Pucker Up
To finish up this look I'll be using the Innisfree Real Fit Matte Liquid in #1 Whipping Cream Coral. This is a matte lipstick that can be used for a full lip, or dabbed on the inside of the lip and blended out for a softer look. I love how this doesn't dry my lips out or turn patchy. This can also be used on the cheeks in a pinch, so long as you move quickly on the blending before it sets.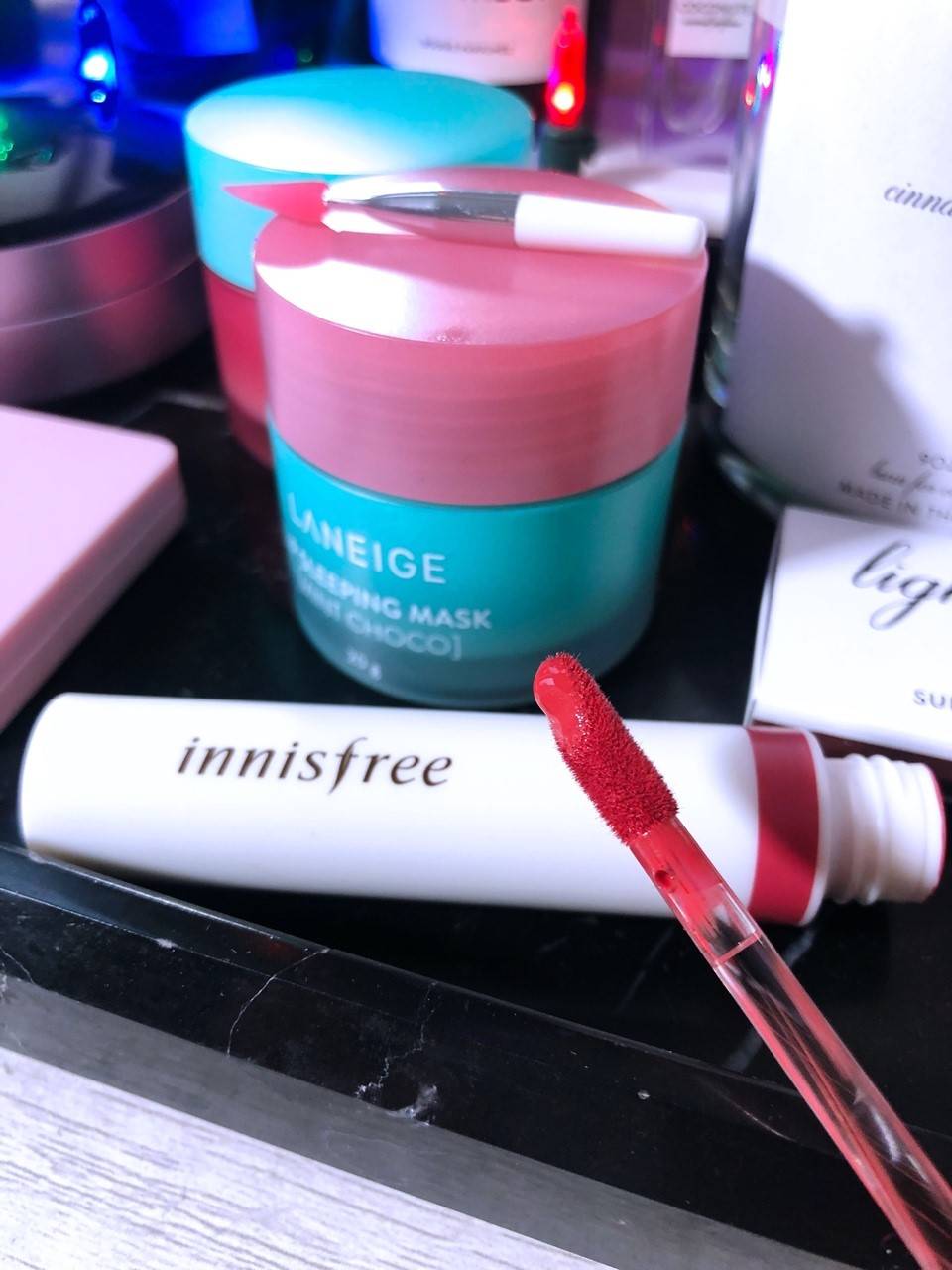 By now the Laneige lip mask has had time to absorb, leaving my lips soft and smooth and ready for a bright lip color. I prefer this applied lightly and blended out, though I have found I need to be careful as it will initially bleed outside my lip line. A lip brush works perfectly here to give a more precise line. I blotted a bit of the gold shadow from the Etude House palette on top for an extra spot of shimmer.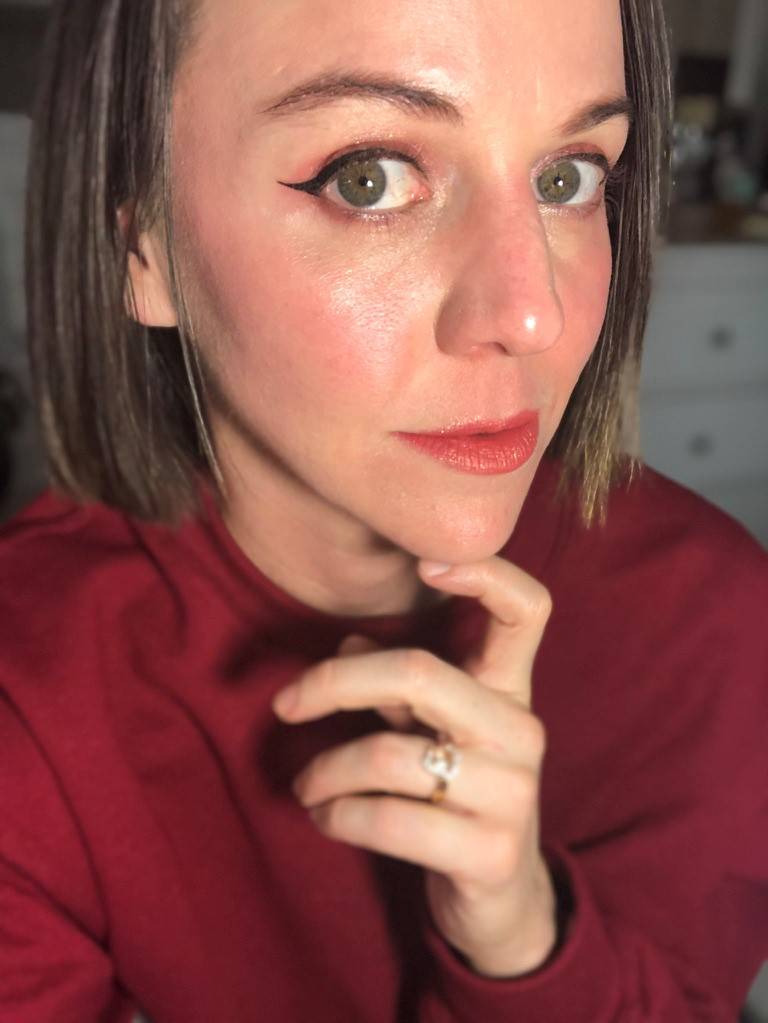 Voila! A quick festive look with only a few products and little technical skill. Now go out and have fun!
All products were chosen by me and provided by AKOCO.
---
Leave a comment