My New Year Skin Resolutions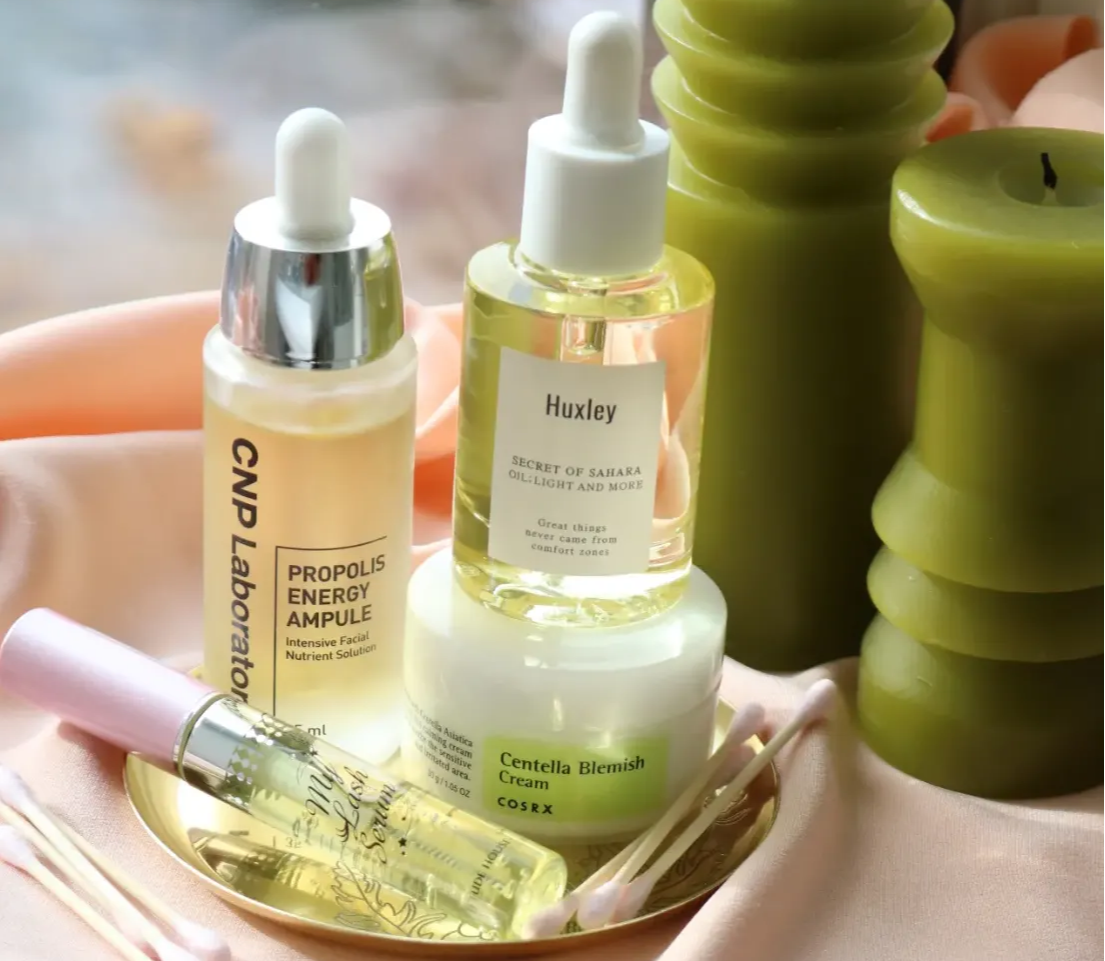 ---
When AKOCO came to me with the opportunity to try some K-beauty goodies, and write about why I love them, I responded, "Yes!" so fast. I chose a variety of products, most of the items that I've already tried, so that I can enter the New Year with my best face forward.
New Year skin resolutions - that's something we like to talk about this time of year. The way I approach this topic is by simply trying to treat my skin better and by being cognizant of the fact that it's just skin care and that my routine should be something fun and relaxing, not stressful! The start of that is pairing down my skin care cart, (okay, tower), for some staple items I know I truly adore and help repair & nourish my skin. After cleansing I kick off my routine with a good essence that helps hydrate and brighten - my choice, NEOGEN's Real Ferment Micro Essence. I have used up 2 bottles of this essence before, and I'm so happy to have this back in my routine. After a week or so of using this essence I always notice my skin feels so incredibly soft and just a tad brighter. The essence has Bifida Ferment Lysate and Saccharomyces Ferment Filtrate, which are supposed to deliver moisture to the skin and potentially have some anti-aging benefits. I apply two light layers of this essence and then it's onto serums and other treatments.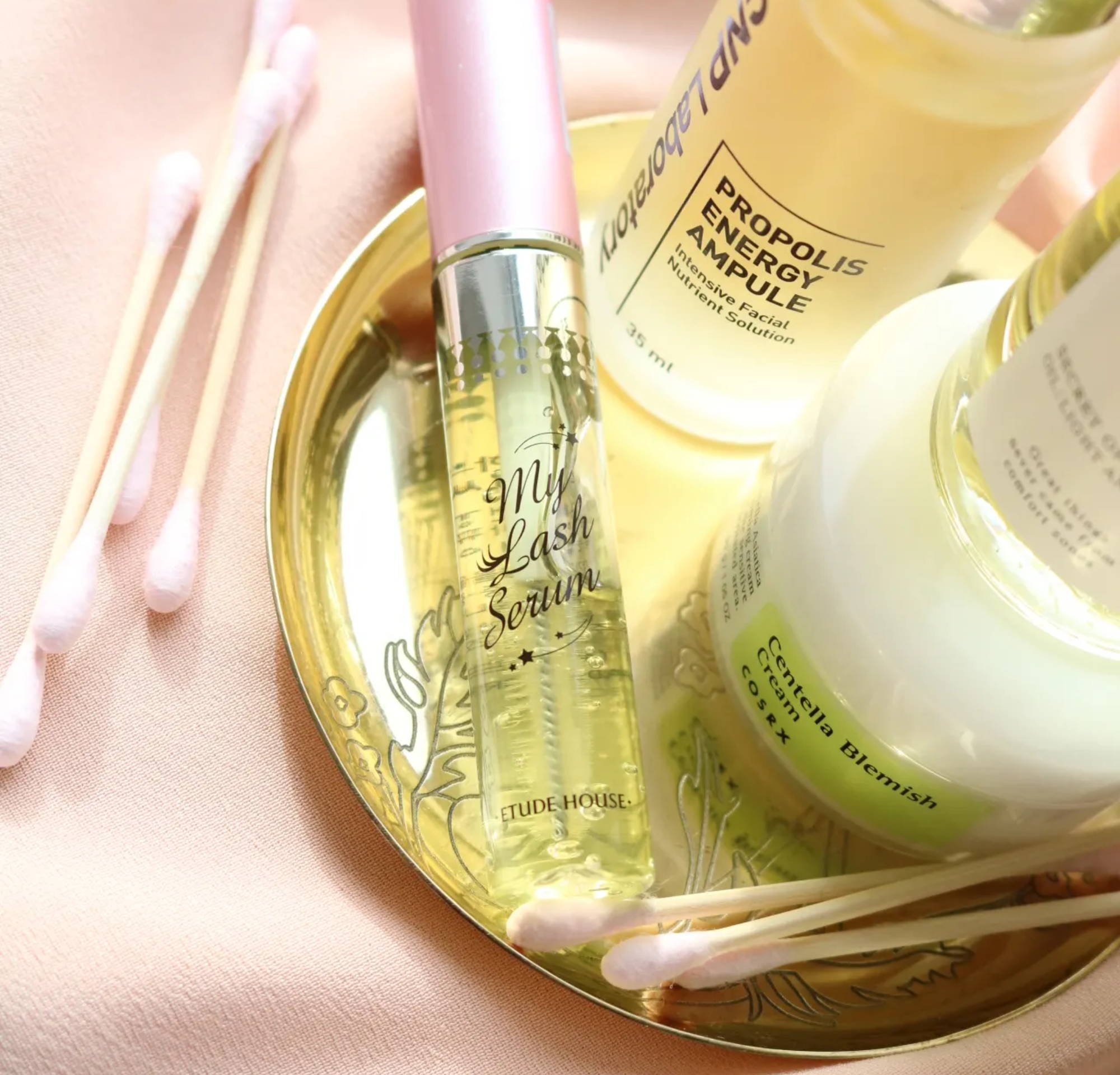 A new addition to my skincare fam is CNP Laboratory Propolis Energy Ampule. Note; this serum is quite viscous so I recommend using it after your more watery serums. I knew I would love this ampoule before I even tried it because it has Propolis and Honey Extract, which are powerful anti-inflammatory & antimicrobial agents, something extra important for helping treat my acne-prone, dehydrated skin. I highly recommend checking out this serum if you deal with constant redness… or you pick your skin like I do, then get you a Propolis serum to help heal those pesky spots. I follow up with a truly juicy serum, the Huxley Oil Essence. This serum has 61% Prickly Pear Seed Oil, which is high in Vitamin E. You'll find Vitamin E in a lot of skincare, because it's a powerful antioxidant that helps battle free radical damage. Basically, it helps "repair" the skin. This juicy serum has really helped reduce flaky skin patches I get often from exfoliation or healing patches of acne. Hydrating our skin is one of the best things we can do for our skin, both topically and internally. So hydrate and pump-up your routine with antioxidant powerhouses like this Huxley serum, especially if you're like me and dealing with cold and windy New York winter weather.
After my serums, I follow up with my eye cream, moisturizer and possibly a sleeping mask. Occasionally I reach for extra treatments to target some concerns of mine, usually anything dealing with acne and care for my eye-area. My two choices include the COSRX Centella Blemish Cream and Etude House My Lash Serum.
I'm a regular wearer of Korean & Japanese waterproof mascaras, considering my lashes don't hold a curl. No matter how gently I remove my waterproof mascara, I still find my eyelashes suffer a bit, and fall out a tad easier than when I wear non-waterproof mascara. The Etude House My Lash Serum helps nourish my lashes and keep them stronger so that my lashes don't fall out as easily. The serum doesn't sting or burn, which I have experienced with other lash serums! Overall this is a really affordable option to help keep your lashes strong, and is an easy step to add to my routine.
Final step, acne treatment & care! I have already gone through two jars of the COSRX Centella Blemish Cream, because I swear by this to help reduce redness/irritation of my active breakouts. Because this cream is made with Centella Leaf Water + Sunflower Oil the cream helps hydrate and soothe my active breakouts, unlike other treatments that dry out the breakouts and leave my skin chapped and flaky. Zinc Oxide is a very powerful antimicrobial agent and can help reduce sebum. If you haven't tried out this little jar of wonder, I can't recommend it enough!
---
1 comment
Love love love this insight!
Going to try the Propolis serum!
Charlotte
January 11, 2020
Leave a comment